Summer Cranachan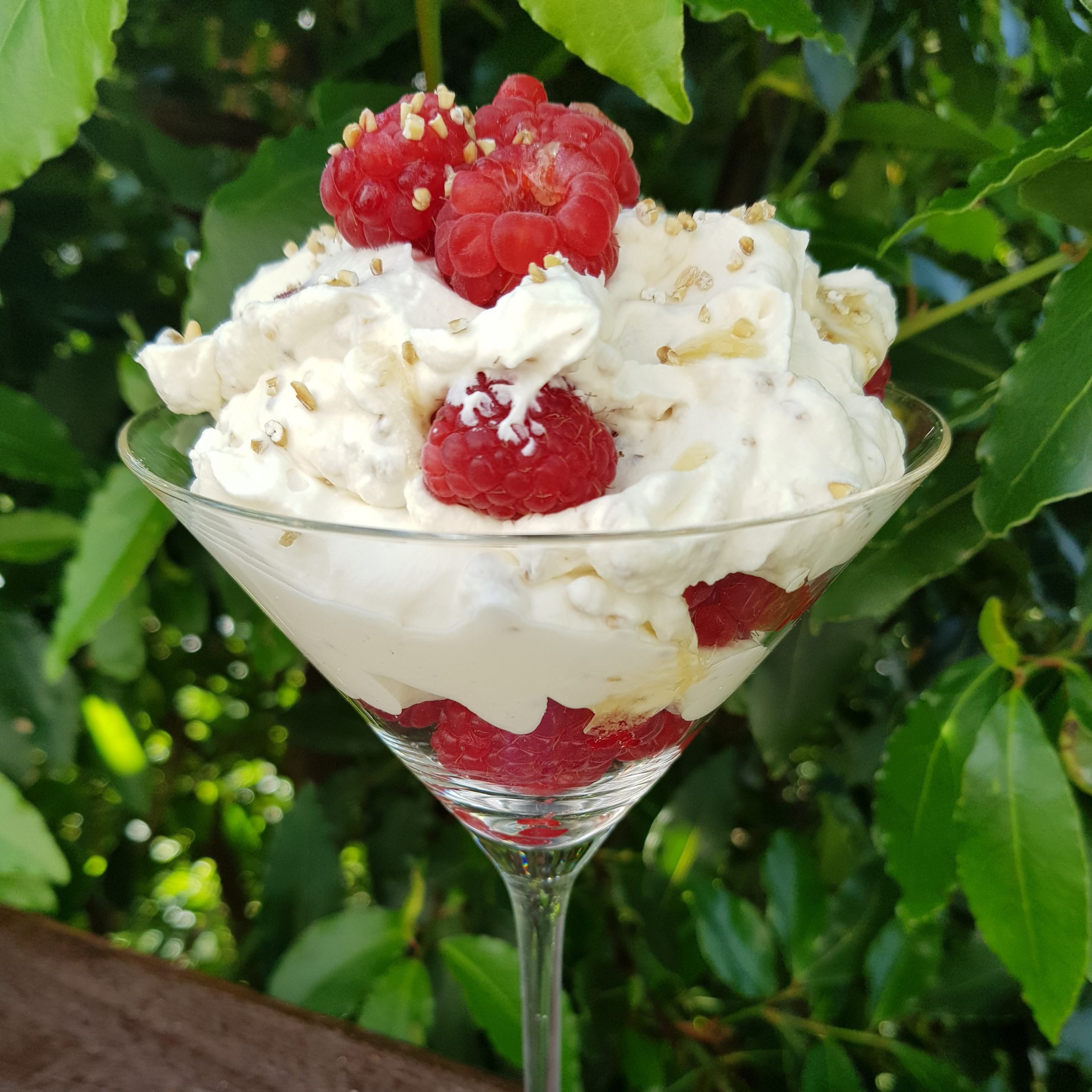 A classic Scottish dish with a Devon twist … One of our favoured summer desserts, light and simple but oh so delicious. In this dessert the local produce really sings with flavours and looks rather special when served in a cocktail glass. We've made this using PYO Devon raspberries and local honey.
Serves 4
Summer cranachan – Ingredients
500ml double cream
30g caster sugar
80g pinhead oatmeal
300g fresh raspberries
5 tablespoons local honey
75ml local whisky
Summer cranachan – Ingredients
Gently toast your oatmeal in a dry frying pan over a low heat until coloured and smelling nutty. This should take a few minutes. Leave to cool.
Add the sugar and whisky to the double cream and whip till soft peaks form. Fold in half the honey and 70g of oatmeal, reserving the rest.
Starting with the raspberries, layer the glasses with fruit, a drizzle of honey and whipped cream mix. You should get 2-3 layers depending on your glass size.
Once full, top with a few raspberries, a sprinkle of toasted oats and a final drizzle of honey. 
Serve and enjoy with a shortbread biscuit for a final Scottish flourish !