Beetroot & feta dip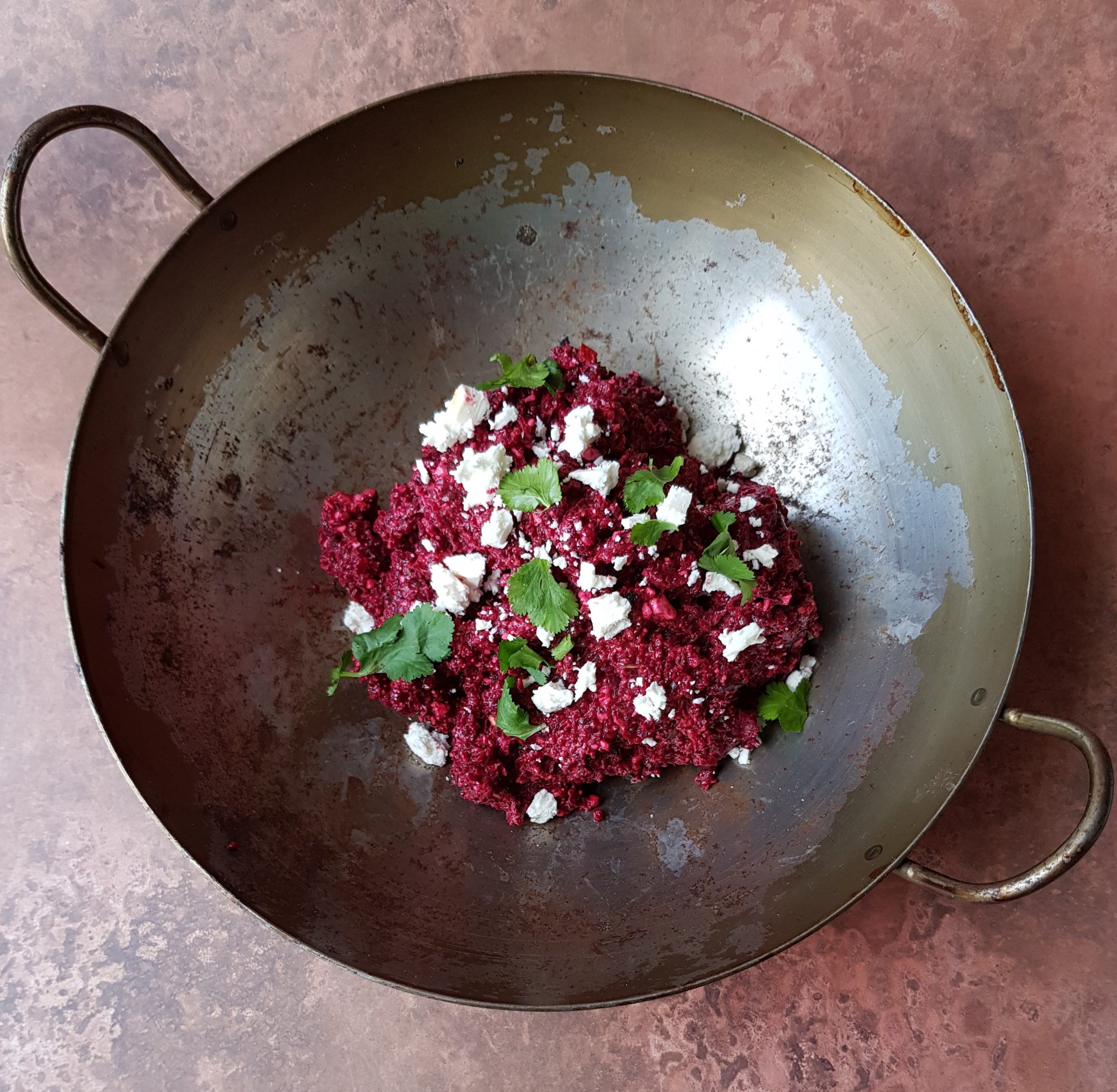 Beetroot – it's a love hate thing isn't it? That earthy flavour adored by many is the same thing that puts other people off altogether. However much we may love these purple beauties sometimes it's hard to know what to do with them. Here's a recipe for a dip that not only looks stunning but tastes pretty good too.
Beetroot & feta dip – Ingredients
3 tennis ball sized raw beetroot
approx 3 tablespoons olive oil
1/2 teaspoon salt
2 garlic cloves
1/2 red chilli or 1/2 teaspoon chilli flakes
100g feta cheese (plus little extra to decorate)
Lemon juice
Black pepper
Fresh herbs (optional)
Beetroot & feta dip – Method
Pre-heat oven to 180C.
Scrub the beetroot and chop off any leafy tops close to the beet (don't throw these away as they can be cooked and eaten like kale or swiss chard).
Wrap each beetroot loosely in aluminium foil and place on a baking tray. Place in oven and roast for about 50-60 minutes or until a fork or skewer goes easily into the vegetables. It's best to check every 20 minutes or so. Leave to cool.
When cool, peel the beetroot, chop into large chunks and place in a food processor with 2 tablespoons of the olive oil, the salt, garlic, chilli and feta cheese. Pulse until you have the consistency you desire. We like ours a bit chunky. If you need to add more oil then do so.
Add salt, pepper and lemon juice to taste.
Place in a bowl and sprinkle a little more feta cheese on top plus some fresh herbs if you have some to hand – dill or thyme work well.