The French Kitchen and Market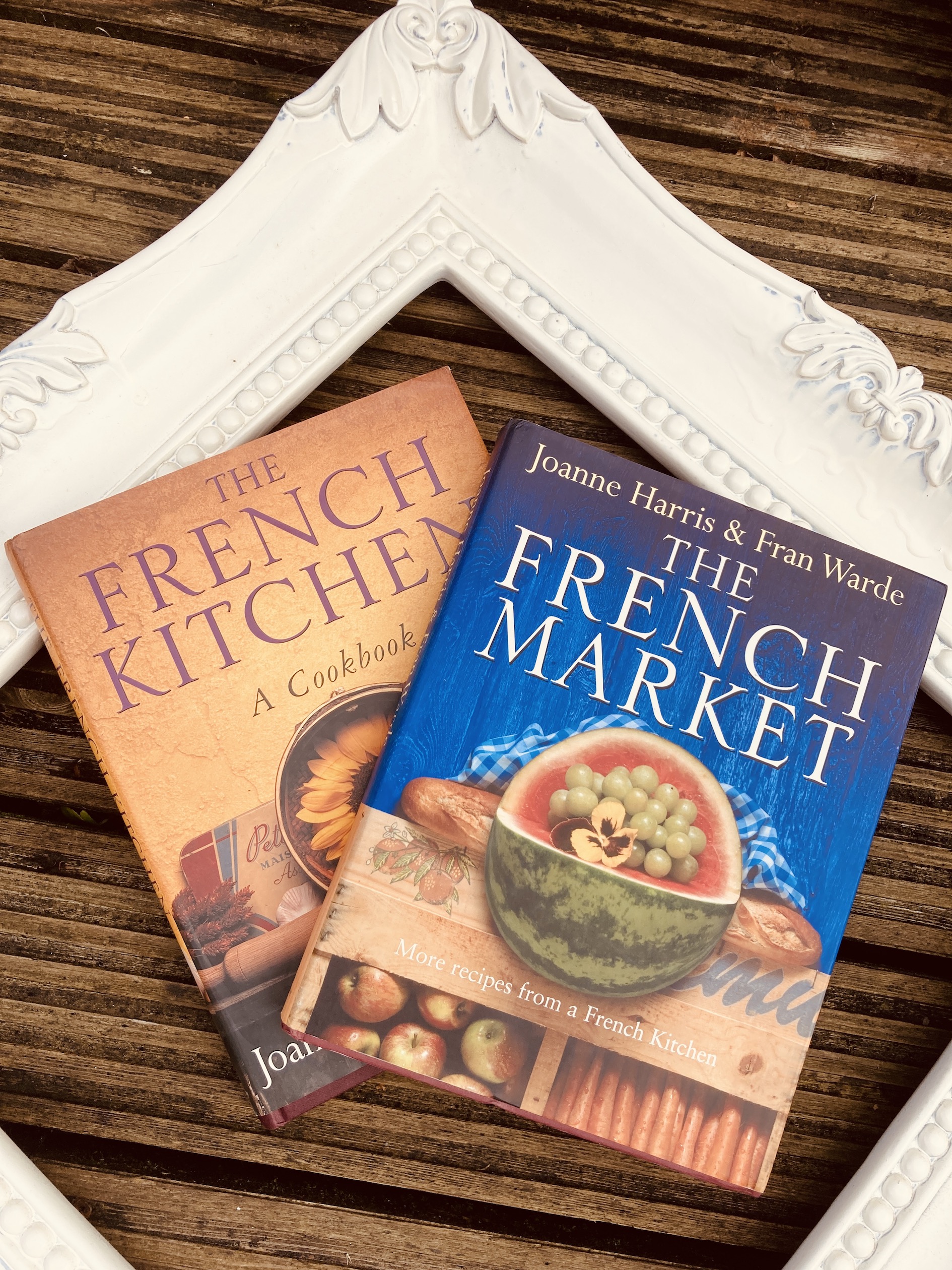 This month we picked The French Kitchen and its companion volume The French Market to review.
These books are a collaboration between Joanne Harris – who wrote the wonderful food inspired fictional book Chocolat and Fran Warde a former chef and food editor.
These books aren't newly published, but The French Kitchen is a well-loved book that has sat on both our shelfs for many years. We thought it would be great to revisit these recipes and take a look at The French Market, new to us both.
Both books are more than cookery books. They are full of not only great recipes but fantastic natural photos of both food and France, I felt my kitchen was whisked off to the daily markets full of local produce. They really lived up to their names.
There is a mix of simple salads, rich county stews and delicious vegetable dishes along with lots more. Plenty to choose for every occasion. I liked I could choose an easy but tasty lunch or a three course meal for the weekend.
I particularly enjoyed that there was lots of suggestions for vegetable accompaniments, something that's sometimes missing in cookery books. Good to see the whole meal considered.
Each recipe really focuses on a quality ingredients and show how to make it shine, in only a way the French can. Traditional French cuisine at its best.
The ingredients are all easy to obtain and are well balanced with cheaper and more expensive cuts of meat and fish. With lots of use of fresh herbs.
The recipes are interweaved with a selection of wonderful photos, these are beautifully natural and not too styled, a refreshing change.
I tried the gâteau Lawrence, a rich chocolate cake, I really like to read about the origins of the recipe, it was a recipe the authors brother discovered. There are many recipes in the books that have been handed down through generations, it gives the book a really warm feeling.
The poached pears in red wine recipe is my real go to recipe for this dish, its perfect every time.
I also loved the courgettes in lemon butter, simple and delicious and I wouldn't make garlic bread any other way having tried this recipe.
These books really lived up to our expectations, a truly wonderful celebration of French country food. I must read for any French food lover.