Coconut & banana pancakes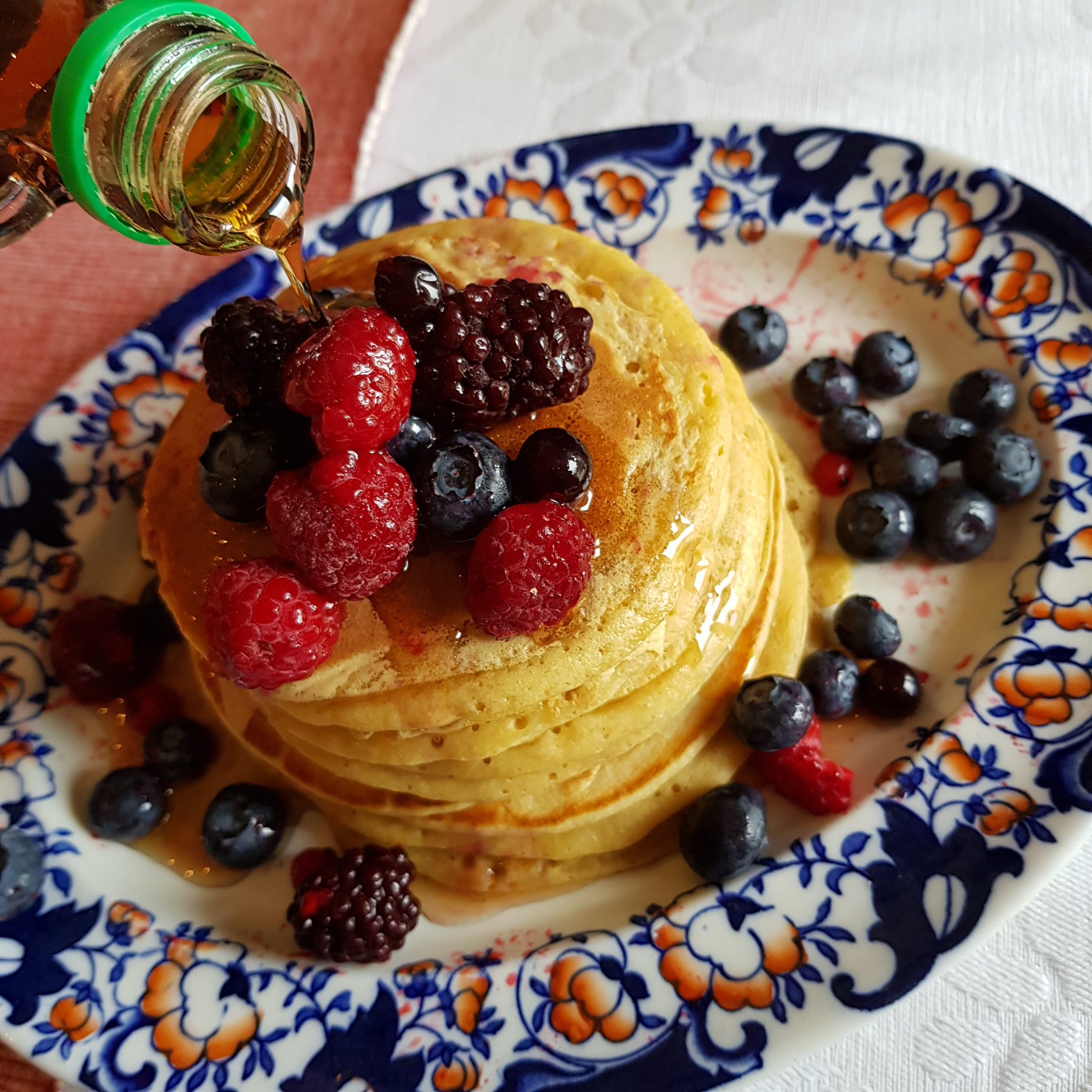 I have no idea why many of us only make pancakes once a year! They are actually really easy to do and there are so many variations. this one came about when I had some coconut milk left in the fridge …
Coconut & banana pancakes – Ingredients
1 medium banana
300ml reduced fat coconut milk
1 large egg
200-225g plain flour
1/2 tsp bicarbonate of soda
pinch of salt
coconut oil for frying
Coconut & banana pancakes – Method
Mash up the banana in a large bowl or jug.
Add the rest of the ingredients except the coconut oil and blitz with a hand blender until combined. Add 200g flour first and check the consistency – you need quite a thick batter. If it's too runny add the rest of the flour.
Leave to rest in the fridge for about a hour (if you can wait that long).
Heat a nonstick frying pan over a medium heat and the coconut oil. When melted, add around 2–3 large spoonfuls of the pancake batter to the hot pan to make a few pancake rounds. Cook for 2-3 mins until the bottom of the pancakes has set. Flip over and cook on the other side. Keep them warm while you cook the rest of the batter.
We had ours with mixed berries, a drizzle of maple syrup and a sprinkling of desiccated coconut. But you can serve with whatever takes your fancy.