Punchy basil pesto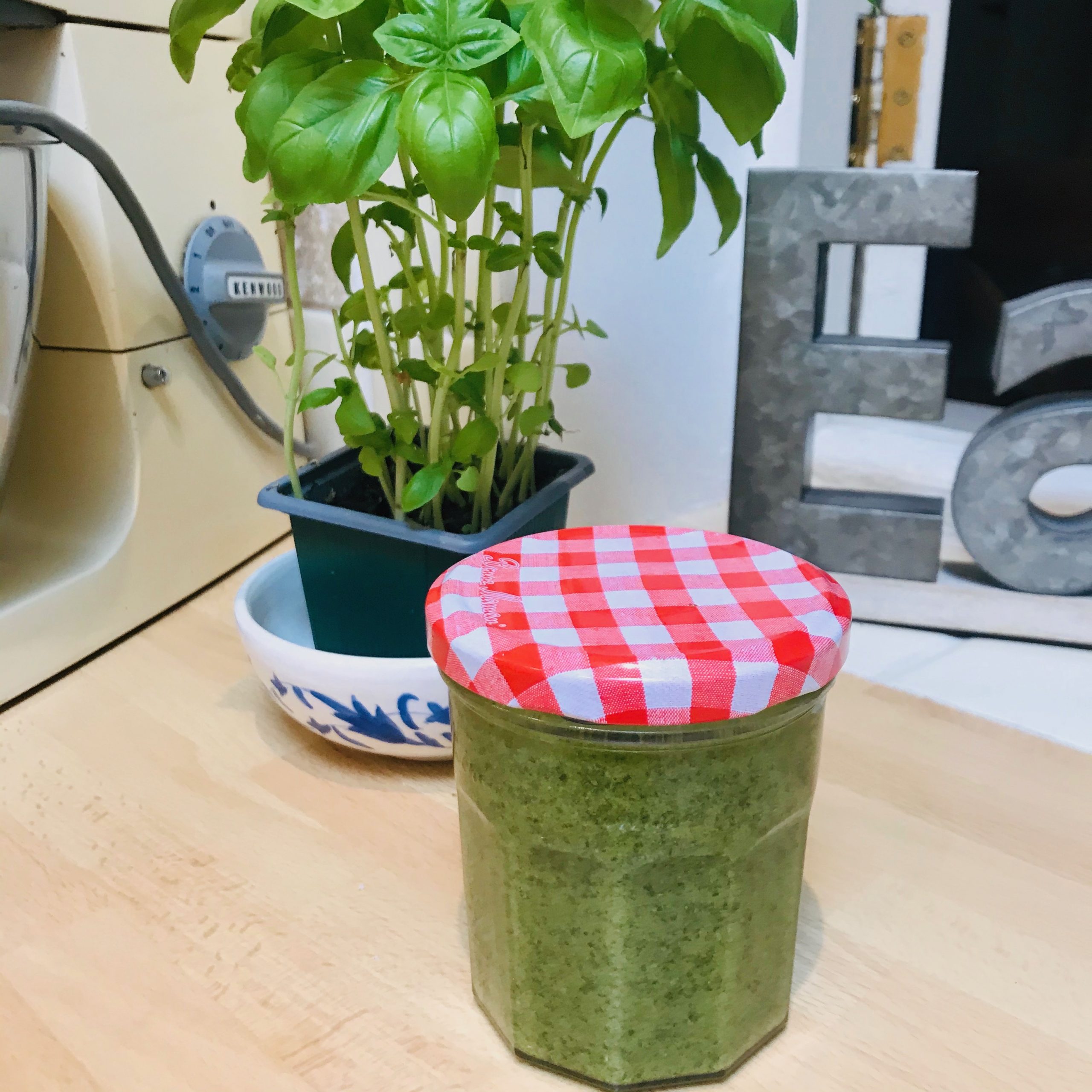 I've been making pesto for many years and this recipe has evolved over time. I finally discovered the addition of mint gives it a wonderful twist.
Pesto originated in Liguria, Italy where it was made in a pestle and mortar. For this recipe I suggest a food processor due to the basil leaves oxidising quickly when crushed, which can cause a little discolouration. The speed of the food processer keeps the pesto a vibrant green.
Punchy basil pesto – Ingredients
30g pine nuts
50g parmesan cheese
3 peeled garlic cloves
150ml extra virgin olive oil
60g fresh basil (2 supermarket bags)
15g fresh mint
15 g fresh flat leaf parsley
pinch sea salt
Punchy basil pesto – Method
Firstly, toast your pine nuts under the grill. Keep a close eye on these as they are prone to burning very quickly. You are looking to give them a golden colour.
Grate the Parmesan.
Pluck the leaves from all the herbs.
Blitz the garlic and pine nuts in the food processor.
Add all the herbs, blitz again, then add the cheese and blitz once more.
Finally drizzle in the olive oil while the processor is running until you have a smooth consistency.
Add pinch of salt to taste.